HandyMike's experienced and skilled team are ready to help solve your problems!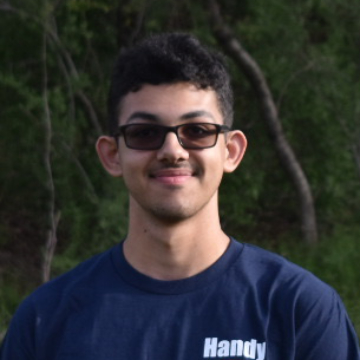 Zack Dillon
Helper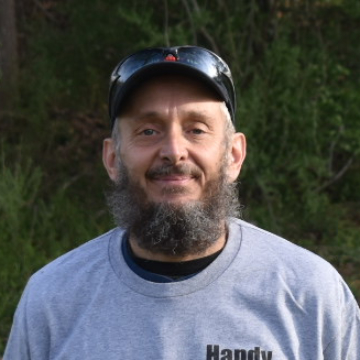 David Dillon
Carpenter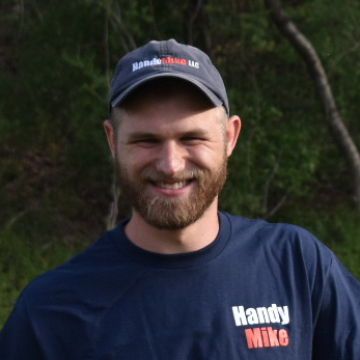 Miles Hillman
Carpenter
Miles Hillman, a VTI (Virginia Technical Institute) graduate, has worked as a carpenter for the past 10 years and has been with HandyMike since early 2022. He enjoys the fine details of woodworking as well as adding more skills to his belt. Miles lives in the Cville area with his wife, Hannah, and daughter Roselynn. They both enjoy hiking the numerous trails around them as well as working out and board games.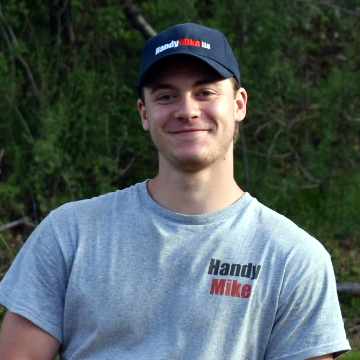 Jake Farruggio
Apprentice Carpenter and Building Maintenance specialist
Jake was born and raised in the City of Charlottesville.  He is truly our youngest full-time team member, but don't let his age fool you—he is a confident and accomplished apprentice. Jake catches-on and learns very quickly and is teamed up with Miles, a college grad carpenter.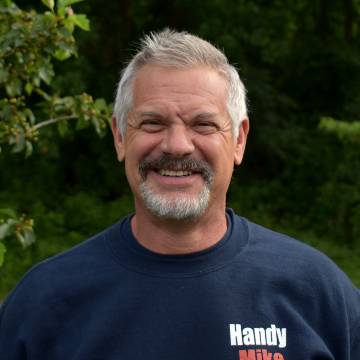 Mike Farruggio
Owner/Operator
I have been working with my hands since I was 8 years old and doing carpentry since I was 15 years old. My dad was a steam fitter (a type of specialist plumber) and diesel mechanic. As the oldest, and one of four sons, he taught me a lot about mechanics and working with my hands. I went to tech school for carpentry at Freeport (NY) High School. When I graduated, I wanted to serve in the military, like my father before me. I remember watching the first Shuttle mission launch in April of 1981 and thinking about becoming a pilot. So I tested for and was able to join the Air Force. After four years service, I moved back to Freeport and went back into construction. Since I couldn't get in the carpentry union, and I wanted a pension, instead I became a NYPD officer for 2 years. I then moved to Charlottesville and became an officer here, where I served 25 additional years. Towards the end of my career, I was heavily involved in our/the Fry's Spring Neighborhood Association serving as President for two years, and I served on the Charlottesville Planning Commission, as well. I loved our City and Neighborhood so much that I even ran for City Council.
In the past 15 years I've put two additions on my own house (2000 and 2010) as well as one on my brother's house (2015). I've had a handyman business twice, once in 1990 and now as HandyMike, which I've been operating full time since 2015. I have a large Italian family and I tend to think of my customers as my brothers or sisters, giving them my personal attention and ideas. I have five kids, ranging from 18 to 35, as of this writing (2020). I am married to Jan Farruggio who has been a professional 911 dispatcher for 30 years. My goal is to grow HandyMike to serve our community and its employees for the greater Charlottesville Area.
Stephanie Offman
Office Manager
Stephanie was born in New York and raised in Albemarle County. She has worked as a school teacher for 7 years but made the move to HandyMike after her second child was born in 2020. She keeps all the skids greased, the work on time, and the men in line—especially HandyMike! When you get an email, she likely wrote it! Stephanie lives in town with her two children and husband.
Jan Farruggio
HandyMike's Wife
Born in Elon, NC, Jan is a Cackalacky but was raised in and claims Covesville, Albemarle as her home. She is as local as it gets. Jan married Mike, and he has been a better man ever since! She "was" the office-end of the team but got herself a promotion at the 911 center and has little time for Mike and his antics, since. It's all up to Nicole now! Jan and Mike live in the City of Charlottesville.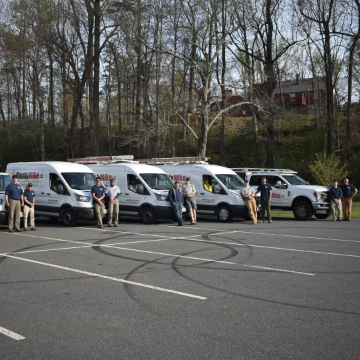 HandyMike Team & Fleet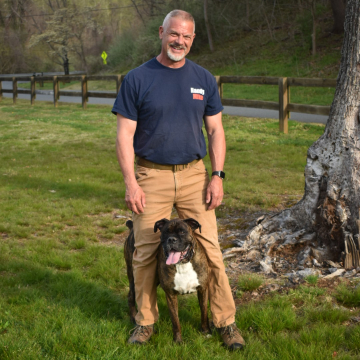 Moses
Mascot Extraordinaire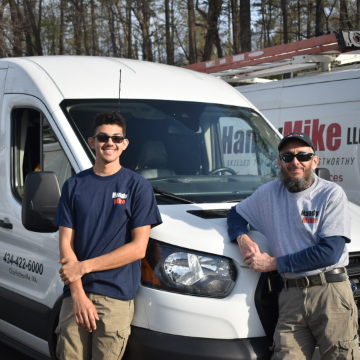 HandyMike Team: David and Zack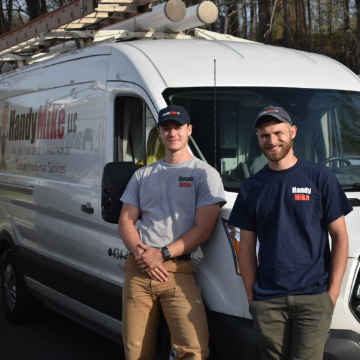 HandyMike Team: Miles and Jake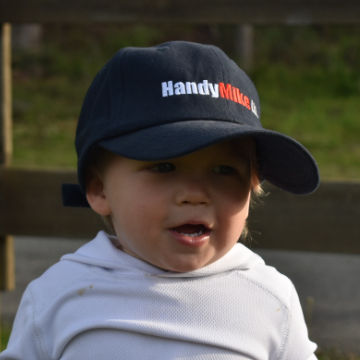 Big Abe